Photos: Early buckwheat flowers on Ha Giang Plateau
13:10 08/10/2014
Hệ thống săn vé máy bay khuyến mãi giá rẻ. tìm vé và đặt vé máy bay trực tuyến giá rẻ nhất
vé máy bay giá rẻ
Vietjet khuyến mãi.
In the first days of October, travelers and photographers flock to Ha Giang to admire and take pictures of buckwheat flower fields.
If you go to Dong Van, the first places with buckwheat flowers are the Chin Khoanh slope and Pho Cao.
In the rose valley, about 1 km from Pho Cao, the buckwheat flower field shifts to the color pink.
The best place for seeing and taking pictures of buckwheat flowers is Lung Cam village in Sung La commune. 
In Lung Cam, many families plant buckwheat. Walking along the road to Sa Phin, you will see at least five flower fields.
On the road from Lung Cam to Sa Phin, there is a field of buckwheat flowers on the hillside.
On the way to Ma Le, visitors will see the largest flower field.
Innocent smiles of children in the highlands.
There are many other flowers on the road from Ma Le to Dong Van, on the slope down to Dong Van and the road from Ma Pi Leng to Meo Vac.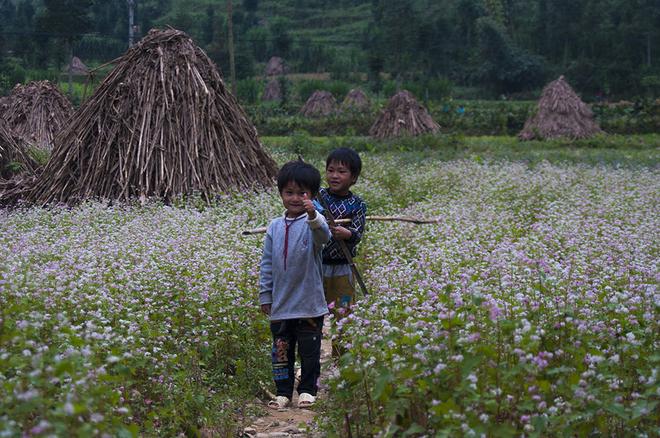 The buckwheat flower fields can be seen until the end of December.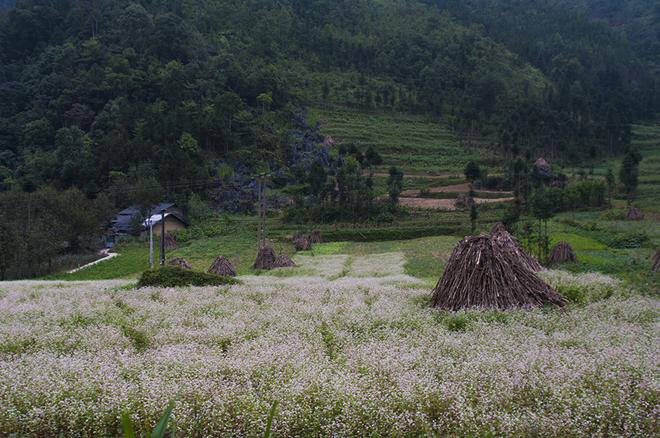 VNE/VNN